We are pleased to announce the release of our new 360° Assessment Tool
WHAT IS A 360° ASSESSMENT?
360° Assessments are designed to increase an individual's awareness of their own behaviour and performance in the workplace. In a 360° Assessment , feedback is obtained from multiple sources, including managers, co-workers, direct reports, customers and other stakeholders. A 360° Tool often proves to be a valuable development tool as it identifies a person's strengths and weaknesses. Although the process can be confronting, it is not uncommon to hear employees say that receiving such an assessment can be a truly life changing experience.
WHAT MAKES OUR TOOL DIFFERENT?
After conducting extensive research, we are confident that our tool fills a clear gap in the market.
Reporting has been kept purposely simple and provides several different perspectives that are unique to our instrument. Results are organised around four key categories: managing self; managing others; strategy; and implementation. Reports also identify the focus of each individual against standardised "role balance" dimensions and identify clear strengths and weaknesses to be addressed.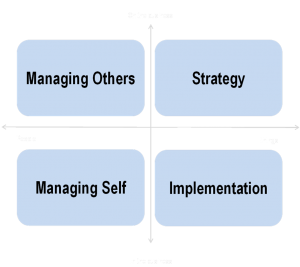 We've also incorporated an industry first concept… congruence scores! These are powerful indices of someone's fit to the unique requirements of their specific role. Specifically, these reflect a person's level of self-awareness, their self-assessed role fit, and their independently-assessed role fit.
If you would like to receive more information about our 360° tool, please email us at [email protected] or call us directly on (02) 8061-3918.