It is our pleasure to announce the first ever public release of our biannual Exit Interview Industry Update Report. We believe that this report is the first publicly available analysis of its kind anywhere in the world. As such, we believe it is compulsory reading for all HR Professionals or Senior Managers who take retention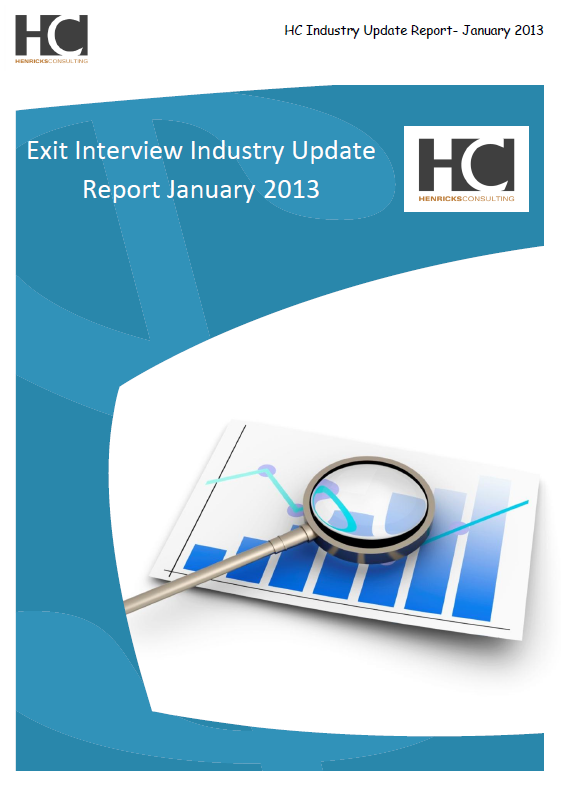 of their staff seriously.
This edition of our Industry Update Report includes the following features:
Analyses the exit interview responses from 1282 exiting staff members from across Australia.
Not only investigates common reasons for leaving but also a broad range of other attitudes towards their past employers.
Investigates trends over the last 18 months.
Examines differences in employee response patterns by tenure, age, gender, employee type, state and role.
Dissects differences between a range of employers based on industry-type and for-profit versus not-for-profit status.
If you already have an exit interview process in place but have never had any benchmarks to compare results against this report will be perfect for you! We would like to think that it might also encourage you to take the plunge and consider using our world-class exit interview services in the future.
This report is the culmination of 7 years work at HC. It's valuable intellectual property and is likely to give your organisation a competitive edge in the war for talent. If you would like to purchase a copy of the report, it is great value at just $500 plus GST for existing customers or $650 plus GST for new customers.
So what are you waiting for? Order your copy right away by calling us on (02) 8061-3918 or dropping us a line at [email protected]