It is our pleasure today to announce the introduction of our HR2GO Service for our Australian customers.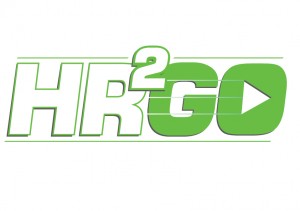 Just as it implies, HR2GO is the service for any Australian-based company that wants to purchase in-house HR capability without having to go through the costly process of recruiting and/or training quality staff. With HR2GO you are able to switch-on INSTANT HR capabilities that your business might not have had in the past. You are also able to access a much broader set of expertise than you otherwise would have been able to get access to… at a fraction of the cost. More than just an outsourcing or contractor solution, our HR2Go service provides you with access to all of the benefits of having a full team of experts at your disposal,  but for the price of just one employee.
Here's how it works:
The first step is always to sit down and get to know each other. You articulate your goals as a business and what HR services you require to help achieve those goals and we describe our approach, ideology and capabilities. At this stage the only commitment you have made is 1-2 hours of your time and if you're not comfortable that we are a good fit with your business then you can back out with no penalties whatsoever. This first consultation is ALWAYS FREE.
Once we have met with you and have a good understanding of your business we will come up with a resourcing model and retainer pricing structure that gives you everything that you need and nothing that you don't. We ALWAYS challenge ourselves to ensure that this pricing structure comes in WELL BELOW what you would have had to pay if you decided to deliver these services in-house. This proposal will also include professional profiles of each consultant that will be working on your account so you can see the level of expertise that will soon be available to you.
To support our retainer proposal we also identify any policies, procedures or IT systems that you will need to implement in order to support what you are trying to achieve. Most of the systems and tools that our team uses are included in the price of our proposal.
In addition, we identify some of those "nice to have" services that you MIGHT need in the future and determine fixed pricing for those – just to ensure that there are no surprises or catches down the track.
Then and only then do you sign-up. You'll have 100% clarity about WHAT services we will provide. You'll be comfortable about WHO will work on your account. You will also understand some of the core tools and systems that we will implement in order to make the whole process possible. We will have agreed on a pricing model that is guaranteed to save you money. PLUS you will have purchased the additional assurance that your team has the expertise available to deal with unexpected hiccups along the way.
There are a couple of scenarios that are PERFECT for our HR2GO services:
Your business has never had a Human Resources team before and doesn't know where to start. With HR2Go our policy and process experts will get started on those basic systems that your business needs and put them in place as quick as possible. Our Advisors will instantly give you access to experts who have an in-depth knowledge of those policies and processes and can help your managers implement them easily. As you then begin the process of shaping your growing organisation's culture we'll give you access to cutting edge survey and training systems that will help give you a competitive advantage. Finally, if any emergencies arise you'll have comfort in knowing that you've got access to Senior Industrial Relations Advisors.
You are currently recruiting for an HR Professional and are struggling to find someone that you think will be a good fit with the needs of the business. Whatever function you are looking for that person to perform is CRITICAL and you CANNOT AFFORD FOR THEM to fail. In these circumstances, why not use our HR2GO services and instantly switch-on the capabilities of our entire team. Not only will you know that you have capable people working on the job instantly but you'll also have the assurance that if any expected requirements arise, we have a range of specialists available with the skills to deal with any contingencies.
When you engage Henricks Consulting you will do so safe in the knowledge that we have been well established for over 8 years. During a time that many "boutique" consultancies have come and gone, our company has thrived and continued to grow. We now boast 11 high quality staff members with specialties across a broad range of Human Resources disciplines including:
HR / IR Strategy
HR Policy and Process Development
Learning and Development
Survey Design and Administration
Industrial Relations
Investigations
Merger and Acquisition Due Diligence
Organisational Development
Talent Management
Performance Improvement and Conduct
Mediation
Remuneration and Reward
Employee retention and turnover
As many of our clients know, one of the major benefits in engaging our consultants is that we are able to provide TRULY tailored support for your business. When we commence work with a new client we don't come with a pre-determined template of what required. In our view that's normally a recipe for disaster. Our approach is to take a true business partnership approach founded in mutual respect and trust.
Of course all consultancies will SAY that they can provide a tailored service. We doubt that you will find a partner in a large consultancy anywhere in the world who would admit that they take a "cookie cutter" approach. However, one of the biggest criticisms we hear from our clients is that this is precisely the way many of the biggest consultancy companies treat their clients. At HC, we also have a range of best practice models and standardised tools available (just like some of our bigger cousins). However, if our standard tools do not meet your needs, we will always make a genuine attempt to build something from scratch that will.
WHY RECRUIT JUST ONE PERSON WHEN YOU COULD HAVE A WHOLE TEAM OF PEOPLE ALL WORKING TO ENSURE YOUR CONTINUED SUCCESS?!
So what have you got to lose? Why not get in touch with us NOW and see if our HR2GO service is the solution to your current HR challenges?
Call us on (02) 8061-3918 or email us at [email protected]
PLEASE NOTE: HR2Go is a service that is only offered within Australia and is not available in any other country (including New Zealand). All HR2Go consultants are based in Sydney, Australia.