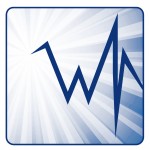 Our Employee Engagement Survey has been one of our most popular services on Workplace Pulse. Due to the number of people that have recently utilised the service we thought it was about time that we updated the Employee Engagement Benchmarks. Today we have analysed the results and updated the norms which now include over 1000 responses for some items. This means that next time you generate an Employee Engagement survey report through Workplace Pulse you will be able to include these benchmarks and compare how your company results compare to others.
We are committed to increasing the resolution of our benchmark data continually. It's one of the clear value propositions associated with workplacepulse.net . Essentially the cost of our tools are very similar to cut-price websites but, unlike those websites, with Workplace Pulse you also get access best practice data and analytics.
So if your thinking about running your next Employee Engagement survey, why not consider Workplace Pulse? The more people that join our online community, the more value we can give back to you in the form of improved benchmarks and reporting options.
If you haven't yet had an opportunity to check out the site you should consider creating a FREE account today and explore the services and benefits that are on offer by going to www.workplacepulse.net
What are some benefits of Workplace Pulse?
FREE to join and run any or all of our six services
FREE to tailor each service by adding your company logo and incorporate your company structure
No ongoing commitment
Best practice tools
Affordable starting at ONLY $1 per report (for individual exit interviews and entry interviews)
Quick to get set up
Instant professional report production
Access to Robust Industry Benchmarks
Entirely Australian-owned company
If you would like to find out more then feel free to drop us a line at [email protected]